The rumors of the demise of Email of the Week have been greatly exaggerated.
We…
Are…
BACK!!!
And this time, EotW is back with a vengeance.
Sure, ok.
It's been a few weeks.
Turns out, when you start an agency, there's a lot of ducks you gotta get into rows.
But I've managed to move some things off my plate and re-arrange my calendar so I can get back to publishing these breakdowns every single week.
This week, I've got something really special…
As a way to celebrate the return of EotW, I have an email that belongs in The Chris Orzechowski Email Marketing Hall of Fame/Mt. Rushmore.
Katrina Lott, an e-commerce business owner, forwarded me this one from Alaska Salt Co.
And my jaw dropped when I read it.
It's perfect.
It's flawless.
It's one of the best, if not THE best welcome emails I've ever read in my life.
It's got everything.
Cusswords.
Self-awareness.
Memes.
A powerful CTA.
It's one of those emails where you know you want to buy something from that brand before you even finish reading.
I will be. And I bet you'll buy something from them, too, once you see it.
I'm not gonna dilly dally.
Let's get it on.
So…
Without further ado…
Let's take a look at this week's Email of the Week!
This is the 49th installment of my Email of the Week series. (Catch up on previous episodes here.)
And in case you're new around here, here's how this all works…
The Rules For Email Of The Week
Each week, I go out into the wild to find a super-effective e-commerce marketing email… and I break down what made it work. My goal is for you to tune in each week, so I can teach you strategies and best practices YOU can use to make your own emails better.
I find these emails in my inbox, but I also accept suggestions from readers who have a remarkable email they'd like to share.
If you recently received an email that was so awesome it made your jaw drop, I wanna see it.
Forward it to me (chris at theemailcopywriter dot com) with a brief message about what you liked about it. If I choose to do a breakdown of the email you sent, I'll give you a shout out and link to your site.
The only rule is… you can't pick yourself.
Now then, without further ado, let's check out the Email of the Week!
Move Over Saltbae
Alaska Salt Co. is an e-commerce brand based out of Alaska that sells salt and other salt based products.
Who would have guessed?
Now…
You might think to youself… how the fuck do you make something like salt interesting? Like, what could you possibly write about in your emails to make people care/be interested in something as simple as salt.
Well…
Here's the thing…
Salt is actually very fucking cool.
And useful.
In fact, it was once a form of currency.
And If you've ever watched Salt, Fat, Acid, Heat on Netflix… then you know salt is a bedrock ingredient for every type of world cuisine. There's THOUSANDS of varieties, all with different characteristics, flavor profiles, textures, and uses.
There is a whole, wonderful world of salt you probably have no idea about.
Salt is fucking awesome.
So don't @ me.
Anyway…
If you've been reading my emails for a while, you know I love a little attitude. I love a little personality. I love me some foul language. And I love brands who do things DIFFERENTLY.
I can't stomach another pretty poster email with a stupid fucking hero image of some woman laughing at her eye cream or some guy jumping in the air with his new shorts from Old Navy… followed by a big flashing buy button – those kinds of emails suck bawlls.
Nobody likes 'em.
Your customers grow bored of them.
And after a while, you find yourself living in 'discount hell.'
Your emails should be interesting.
They should be fun.
They should reflect your personality.
Your emails are how you build a bond with your subscribers.
This welcome email I got from Alaska Salt Co. did an incredible job of building a bond. I actually turned on the 'notify me' setting in Hey so that I get a push notification every time an email from their brand drops into my inbox… because now I'm looking forward to seeing what else they have to say.
When your customers are doing THAT… then you know you're doing a great job with your email marketing.
Let's dive into this beautiful, masterpiece of a welcome email so I can show why I have such a raging brand boner for Alaska Salt Co.
Subject line: Welcome to the Salt Co. Diaries
This subject line is great.
It says what it needs to say. It's great from a contextual standpoint in the relationship with the subscriber, being upfront with the 'welcome' message.
But where it really stands out is that word "diaries."
THAT is different.
That implies story.
That implies narrative.
That implies insights will be shared.
That implies an episodic email dynamic that FEW brands do well.
That is a power word, in the context of this subject line.
I'm going to come back to this point in a second and unpack this a little further.
What have I told you about writing FROM one person… TO one person?
This is the gold standard. This is how EVERY one of your emails should feel.
Britni introduces herself and begins to set expectations. She begins the relationship.
Well done.
Let's continue…

Whoa… whoa…WHOAAAA!!!!!
CURSING!
YES!
YAS KWEEN, SLAY KWEEN!!!!
God, I love knowing that I'm not the only marketer who embraces a healthy use of profanity in their emails. Spam filters, suck it!
I love the positioning against other email newsletters. This is just so well done.
Right off the bat, from the second sentence, you already know you're about to get a much different experience with this brand than with ANY other brand you've ever bought from before.
I LOVE this.
Now…
Look at that second paragraph.
One of the things I teach inside my Pay Yourself First email copywriting course is to take people behind the scenes of your brand. Bring them onto the factory floor with you.
We all love to watch craftsmen work.
Why is the show Chef's Table such a hit?
We all LOVE to watch masters do their thing.
Britni and her partner are masters of salt. They are bringing you behind the scenes of their operation, with each subsequent email.
It's like their own little TV show, minus the bullshit that comes with typical reality TV.
This is awesome.
Notice how they don't promise it's all going to be bubblegum and rainbows, either.
There's a hint of drama.
A touch of suspense.
A powerful open loop that makes you eager for the next email.
"A realtime, raw account of our personal experience owning and operating a salt harvesting business in small-town Alaska."
I need these stories in my life.
DAMNIT WOMAN… START SHARING!!!
This email is just getting started…

This is more 'expectation-setting.'
This part is great.
"… this is how we make a living after all."
FINALLY!
For fuck's sake…
I personally am so sick and tired of all the people who are obsessed with vAlUe FiRsT.
I literally had a guy one time email me and say "Hey man… shouldn't there be some value in these emails? That's how most people do it."
I immediately hit the red button next to my desk and ejected him into the stratosphere. GTFO off my list bro-chacho.
We email to make money.
And none of us should apologize for that.
We do it in creative ways.
We tell stories.
We educate.
We shift beliefs.
We make people laugh.
We make people cry.
We make a connection with our readers.
Sure, as email marketers we do all those things.
But don't get it twisted, esé.
At the end of the day… we do this to get PAID.
We do this to make the cash register ring.
We do this to put money in our bank accounts so we can live an awesome life.
And no matter what anyone says, there's nothing wrong with that.
So don't let anyone – EVER, under ANY circumstances – ever make you feel bad for selling your stuff so you can provide for you and yours.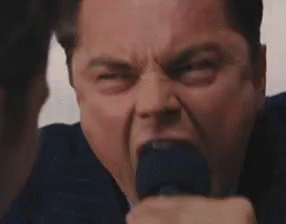 Alright, I feel better now.
Where was I?
Oh yeah.
Back to their email.
They have a very appropriate salt-based meme next.
Here it is: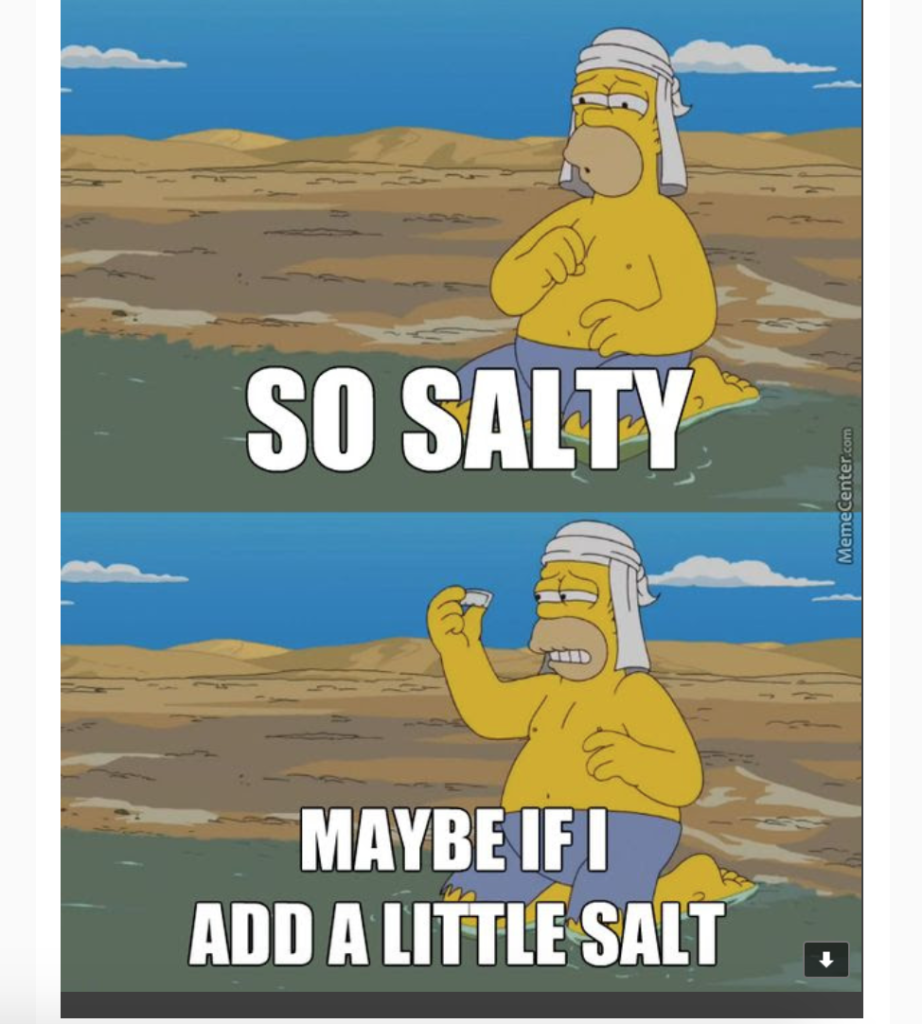 Kind of funny.
The next part is awesome.
Let's take a look…

This is a great element to include in a welcome email. Another option is to keep things focused on the objective (which is coming next up).
But it sounds like they're doing some creative stuff on social. So I think this is a good move on their part.
Take a look at that last line, the one about oversharing.
That's hooky.
Makes you a bit curious, doesn't it?
Great stuff.

Again… with the self-awareness.
I LOVE their voice and style.
Also:
"We've set this harmless little trap…"
I laughed through this entire email.
I love how blunt they are in calling out the fact that they're trying to sell you something. It's completely disarming. And it made me want to buy even more.

Anytime you can loop in additional characters to your narrative, it's going to have a humanizing effect.
You can imagine Britni's mom – who you've never met – making candles by hand.
Who doesn't want to buy from a small, family-company like this?
Again, you just feel a powerful 'pull' toward this brand.
They've got a great vibe. A great story. A great style.
They curse.
They're funny.
This email just hits different.
And the best part is… it's not even done yet.
Check out how they wrapped it up: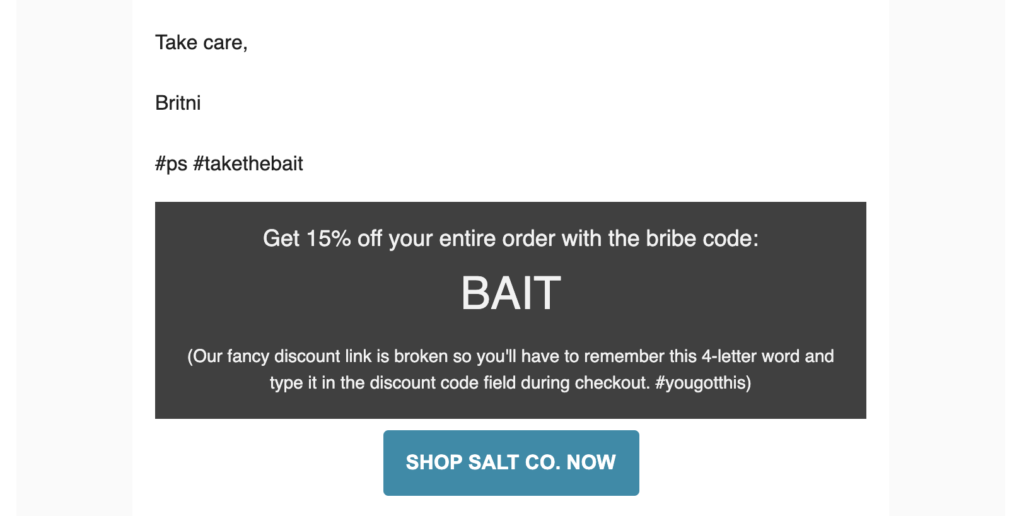 Look at how ballsy this is.
It's so on-the-nose.
You know… there's only a handful of people out there who I get jealous of in the email marketing world.
Off the top of my head, whenever I read an email from Kevin Rogers, Laura Belgray, David Hiett, The Shinesty Team, or André Chaperon… I feel a twinge of email-envy.
I'm man enough to admit that.
I'm going to have to throw Britni up there in that list.
I mean…
She made the coupon code BAIT.
Hilarious.
So awesome.
I love every part of this email.
Easily one of my top 5 emails of all time.
Easily.
Oh, wait.
Remember how they mentioned the candles?
Take a look at the last piece of this email: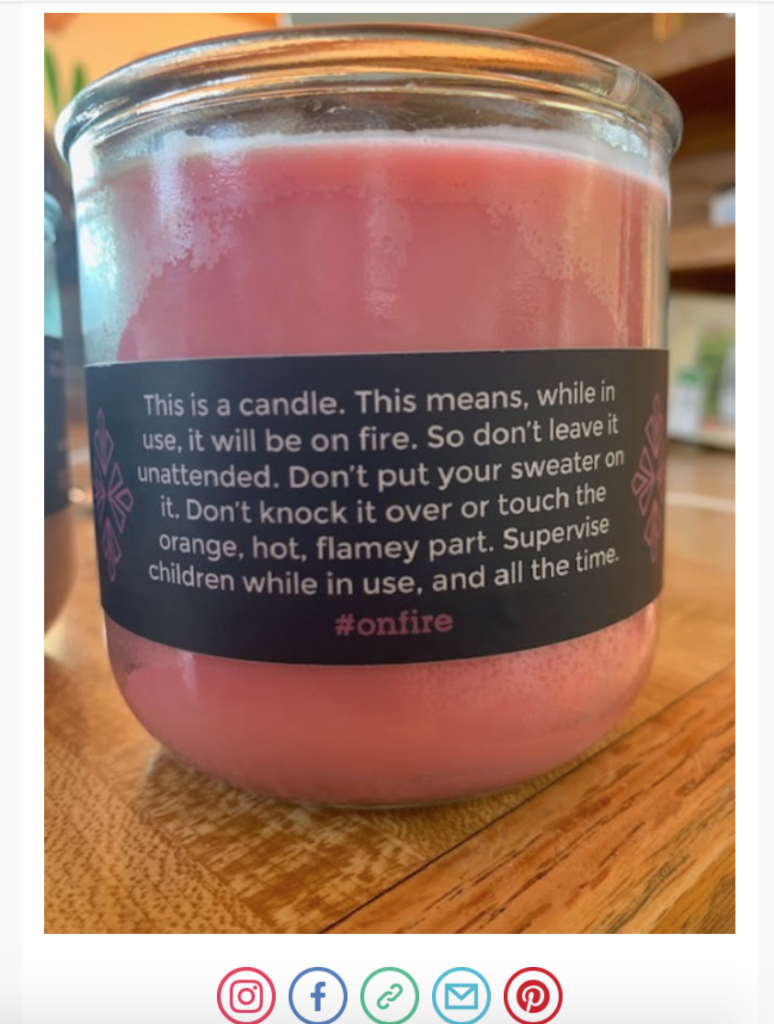 That's the cherry on top.
Amazing.
Simply flawless.
I wouldn't change a thing.
Bravo Britni and the Alaska Salt Co. team.
Everyone reading this: this is a great example of how you don't have to be a huge brand with a large marketing department to build an awesome brand and make a connection with your readers.
They accomplished this with WORDS.
That's the power of good copy.
Special Shout Out to Katrina Lott
Katrina was the one who forwarded me this email. So everyone give her a big round of applause for discovering this gem.
She has a really cool small-batch, artisanal jam business that uses local fruit from the Detroit, MI area.
If you love jam, then get on her list and pick some up today: www.beaubienfinefoods.com
Thank you Katrina!
Big Takeaways from Alaska Salt Co.
Write from one person, to one person.
Write like you talk, profanity and all.
Take people on an adventure in your emails.
Memes are good.
Use your welcome email to set expectations.
Looping in new characters humanizes your brand.
Turn your emails into a 'series' your readers will want to turn into.
Be yourself.
Own the fact that you're going to sell stuff. People appreciate that level of honesty.
Be so good, they can't ignore you.
What To Do Now
Subscribe to my email list so you can get ALL of the Emails of the Week delivered straight to your inbox, automatically.
Leave a comment for me below and let me know what you liked about this email.
Get on Alaska Salt Co's email list. And buy some salt products, they actually have an awesome catalog.